Moments & milestones
Thirty years ago, we founded Pyramid so we could team up with the most impassioned people working to make a more just and sustainable world.
This work has only been possible through the power and strength of relationships. Our clients are our partners and guides: community and tribal leaders, nonprofit organizations, Indigenous nations, initiatives, foundations, agencies, and more—all leading the future.
Thirty years later, change is still why we come to work every day.
1992
Drop in the Park
Pearl Jam
More people register to vote at this concert in Seattle's Magnuson Park than any other event in the country that year.
1993 - 2012
Sealaska
Comprehensive Communications Partnership
The next generation of Tlingit, Haida, and Tsimshian descendants enroll as shareholders and continue campaign to get land back.
1993-2022
Improving Health & Well-Being at Every Step
Robert Wood Johnson Foundation
Largest U.S. health philanthropy launches groundbreaking campaigns to end youth smoking, reduce obesity, promote active living, and reimagine how we understand well-being.
1996
National Native Vote Campaign
Democratic National Committee
Democrats' first-ever Native outreach office launches "3 good reasons to vote" campaign across nine states.
1998-2019
Improving health care best practices
MacColl Center for Health Care Innovation
Patients across the country receive better care due to the advancement of the Chronic Care Model, team-based primary care, and the reduction of overuse in healthcare.
2000
Subsistence Rights
Alaska Federation of Natives
Alaska Federation of Natives brings together national and international Indigenous and human rights leaders to successfully advocate for Alaska Native subsistence rights.
2004
Vote for Change Tour
MoveOn PAC
Bruce Springsteen, Babyface, Bonnie Raitt, and other musicians engage tens of millions of people with the Vote for Change tour of presidential election swing states.
2005
I AM SAM campaign
Seattle Art Museum
Seattle Art Museum expands its community mission with the Olympic Sculpture Park, which draws nearly 1 million visitors in its first year.
2007-2015
Bringing Science to Life
Pacific Science Center
The home for community science education in the Northwest launches a new brand and new exhibits for its 50th anniversary.
2008
100 Years of the Market
Pike Place Market Foundation
Awareness campaign with cultural leaders ends with voters approving funding for critical renovations of the beloved Pike Place Market.
2008-2016
Food, Health, & Well-Being
W.K. Kellogg Foundation
Community leaders across the country build the Good Food Movement to improve access for all to food that is nutritional, sustainable, fair, and affordable.
2009-2015
Global peace and security
Ploughshares Fund
With the Cold War over, activists, scientists, and researchers keep the dangers of nuclear weapons front and center for national and international leaders.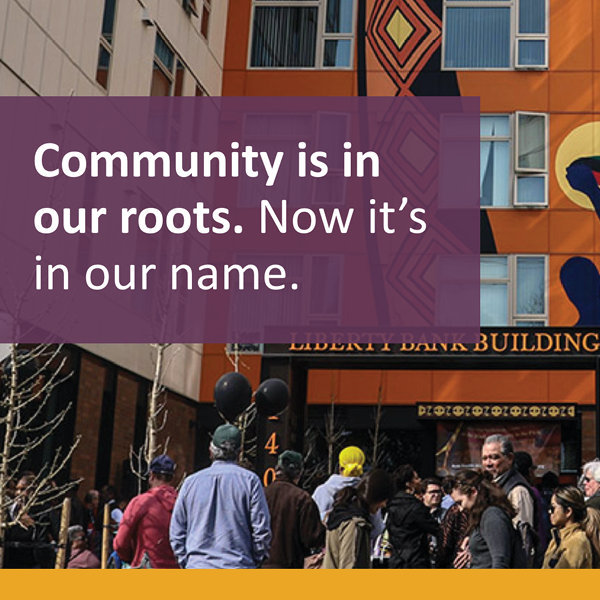 2010-present
Affordable housing rooted in community
Community Roots Housing
Affordable housing developments respond to diverse community needs—from art spaces to health care for LGBTQ seniors.
2011
The Gathering Space
KEXP
The world's largest independent radio station launches a new space for community and artists to celebrate the role of music in our lives at Seattle Center.
2011-2014
GiveBig
The Seattle Foundation
After more than a decade of partnership, we partnered on four annual single-day giving events; community members raise $22 million for hundreds of Northwest nonprofits.
2014
The REACH Campaign
PATH
Health innovation across the globe makes huge leaps with $100 million campaign to deliver better health to tens of millions of people.
2014
Life Goes On
Seattle Public Utilities
Composting in non-English-speaking households jumps 67 percent with citywide campaign that transcends language barriers.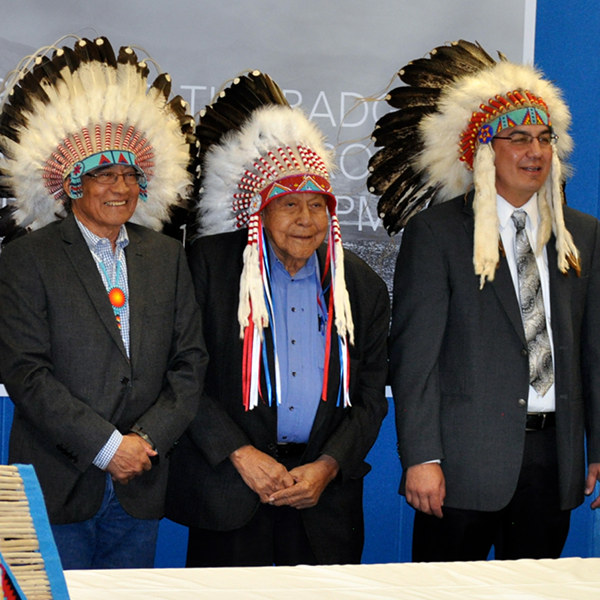 2015
Badger Two Medicine
Blackfeet Nation
Native leaders wage successful campaign to cancel oil and gas leases on sacred lands.
2016
Coal terminal stopped: Lummi Nation celebrates treaty rights victory
Lummi Nation
After a years-long battle, Lummi people turn back efforts to build a coal terminal on the waters that have fed their people for millennia.
2016-present
University of Washington
Whether it's launching young people into their next phase or confronting the challenges of our time through research and scholarship, the University of Washington leads. Over the past years, we've partnered with the Applied Physics Lab, College of the Environment, the Puget Sound Institute, the Burke Museum, EarthLab, UW School of Public Health, UW Department of Medicine, Division of Student Life, Office of Minority Affairs & Diversity, the Center for Child and Family Well-Being, and much more.
2016
#NoDAPL
Standing Rock Sioux Tribe
Local Native leaders and water protectors from across the globe prompt President Obama to stop construction on the Dakota Access Pipeline.
2016-2021
Scholarships for DREAMers
Dream.US
Thousands of DACA youth receive college scholarships, including those who live in states that aim to keep DREAMers out of school.
2017–current
Divesting from tobacco, investing in change
Kate B. Reynolds Charitable Trust
One of North Carolina's largest philanthropies reckons with its history with tobacco and slavery by divesting from tobacco, committing to socially responsible investing, and partnering with communities.
2018
Home Shows
Pearl Jam
The Puget Sound rallies to focus renewed attention and raise $11 million to support organizations serving people experiencing homelessness.
2018 -2022
Ensuring every college student succeeds
Education Commission of the States
National reform initiative works to ensure every college student succeeds during their key first year of school, particularly those often left behind.
2019-present
Snake River Campaign
Water Foundation
Pressure from dozens of organizations leads elected officials to support replacing lower Snake River dams to stop salmon extinction.
2020-present
Shifting the paradigm: A philanthropy rooted in Blackness
Black Future Co-op Fund
Washington's first philanthropy by and for Black people seeds $3 million in Black communities in its first two years.
2020
We're Here. We Count. 2020 Census campaign
United Way of King County
Washington state residents, including those historically undercounted, turn out for the second-highest Census return rate in the country.
2020
March of Silence
Black Lives Matter Seattle-King County
More than 85,000 people take to Seattle streets to protest racism at home and across the U.S. Washington goes on to pass nine new laws on police tactics and accountability.
2020-present
Teaching for Black Lives
Zinn Education Project
Educators pledge to "Teach the Truth" in the face of historical whitewashing and book bans in states across the country.